The idea that the neocons are in decline is a myth that the neocons want you to believe. The neocons are more powerful now than ever.
They have recolonized the Democratic Party with figures like Bolton, Cheney, and Kristol being liberal heroes. They continue to lead the Never Trump opposition in the GOP.
They have created the natcons as a front to coopt Trumpism, while embedding themselves in Trumpism simultaneously, and they have coopted the progressives with anti-fascism.
Neocons and neocon adjacents like Nuland and Power are in the Biden state department. Greenwald got it right. They will even tolerate figures like MTG and Boebert on the margins as long as they vote for aid to Israel. They would get rid of any genuine anti-Zionists like they did Cyndy McKinney. The best person in Congress right now is most likely Tom Massie. He seems to go as far up to the line as would ever be allowed without him being purged.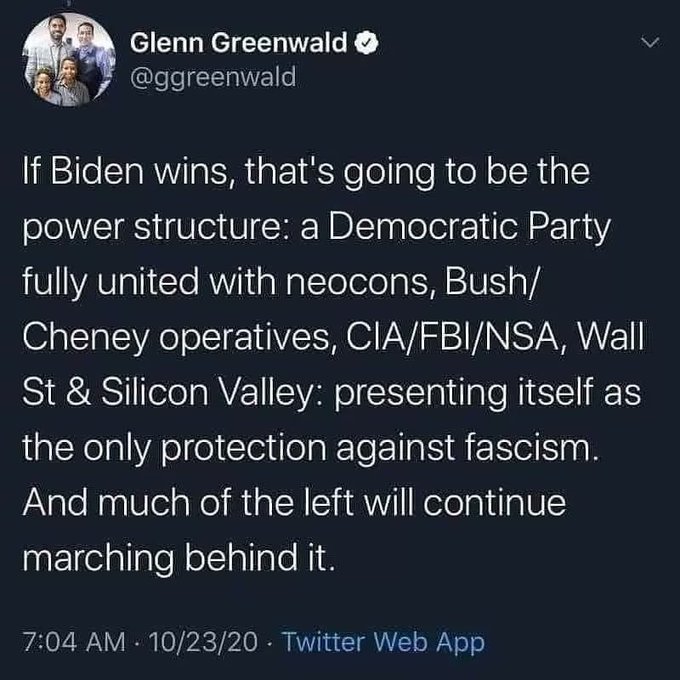 The New Republic
A new isolationist strain is gaining dominance in the GOP. The noninterventionist part is fine. But then there's the admiration for Putin, the hatred of alliances, the hostility to NATO …
Daniel L. Davis joined the Army in 1985. After two years as a private, he finished the Reserve Officers' Training Corps, served in Germany, and fought in Operation Desert Storm in Iraq, where he was awarded the Bronze Star Medal for Valor. He ran an unsuccessful campaign in a Republican congressional primary in a Dallas-area district in early 2002, but he returned to active duty later that year and was stationed in the Pentagon.
As a strong supporter of the wars in Afghanistan and Iraq, he was deeply dismayed by the failure to find the weapons of mass destruction the Bush administration promised Saddam Hussein was hiding. Equally disturbing was his work on an Army initiative that aimed to build vehicles connected to drones and sensors. He says that Pentagon officials gave inaccurate positive assessments of the multibillion-dollar program until it was shuttered.