Thanks for joining us for another week of KK&F — this one centering on the Colombian presidential elections, drug wars, and more. A left-wing candidate has taken the lead in the first round of voting; his right-wing opponent, who has styled himself as anti-establishment and anti-corruption, has his own charges of corruption to deal with. To get a fuller sense of what's happening and what's to come in the runoff, we're joined by journalist Toby Muse, author of Kilo: Inside the Deadliest Cocaine Cartels. Watch below: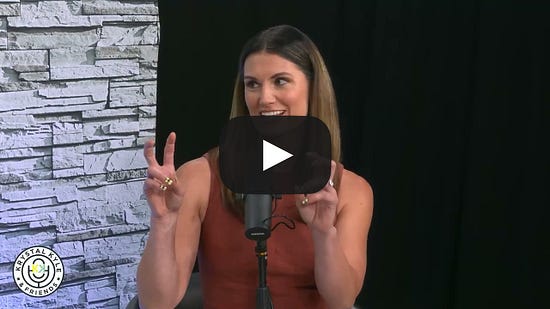 In the past few days, high-profile conservatives have continued their attacks on LGBT Americans, from comments meant to stir up moral panic to policies that would block the right to receive necessary health care. We discuss Marjorie Taylor Greene's declaration that "in about four or five generations, no one will be straight anymore" — and why she's so intent on creating a homophobic frenzy that Americans aren't buying into. Meanwhile, Florida governor Ron DeSantis built the "Don't Say Gay" bill to prevent children from learning about gender and sexuality in school. He's followed that up with a request to the state board to ban transition-related care for minors and adults on Medicaid. Among many things, this ban shows the urgency of Medicare for All, and the evils of using a state healthcare program to punish and discriminate. Low-income people will lose the right to seek the care they need — underfunded as it already is.
Our terrific guest puts the current Colombian presidential elections in context, explaining the candidates' backgrounds, their strategies in the election, and the future of the race. We think you'll appreciate this extensive coverage of an extremely important election that has shattered basic assumptions and expectations. With a leftist candidate who could change the course of Colombian politics for the benefit of the working class, this is shaping up to be a watershed moment for the international left, and Toby does a great job situating the election among other leftist movements in Latin America and beyond. Thanks for joining us, and we hope you enjoy.